Coach Pat Summitt was a legendary coach for the University of Tennessee women's basketball team. She was a champion coach who taught life lessons. She was a pioneer in women's athletics and the game of basketball.
Pat Summitt is a member of six different halls of fame. She coached 8 NCAA national champions with a career record of 1098-208.
She was awarded the Presidential Medal of Freedom in 2012.
Pat Summitt Quotes: 21 Things to Remember
I saw this several years ago on social media. It was a copy of a fax with a handwritten note from Pat Summitt. It said, "Sally, very important…please read, Pat."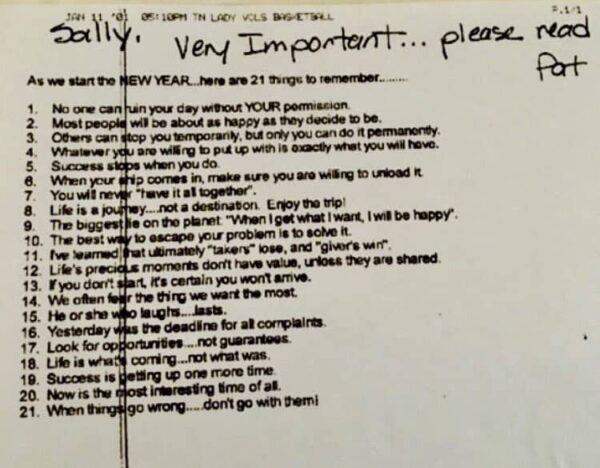 1. No one can ruin your day without YOUR permission.
2. Most people will be about as happy as they decide to be.
3. Others can stop you temporarily, but only you can do it permanently.
4. Whatever you are willing to put up with is exactly what you will have.
5. Success stops when you do.
6. When your ship comes in, make sure you are willing to unload it.
7. You will never "have it all together."
8. Life is a journey . . . not a destination. Enjoy the trip.
9. The biggest lie on the planet: "When I get what I want, I will be happy."
10. The best way to escape your problem is to solve it.
11. I've learned that ultimately "takers" lose and "givers" win.
12. Life's precious moments don't have value unless they are shared.
13. If you don't start, it's certain you won't arrive.
14. We often fear the thing we want the most.
15. He or she who laughs . . . lasts.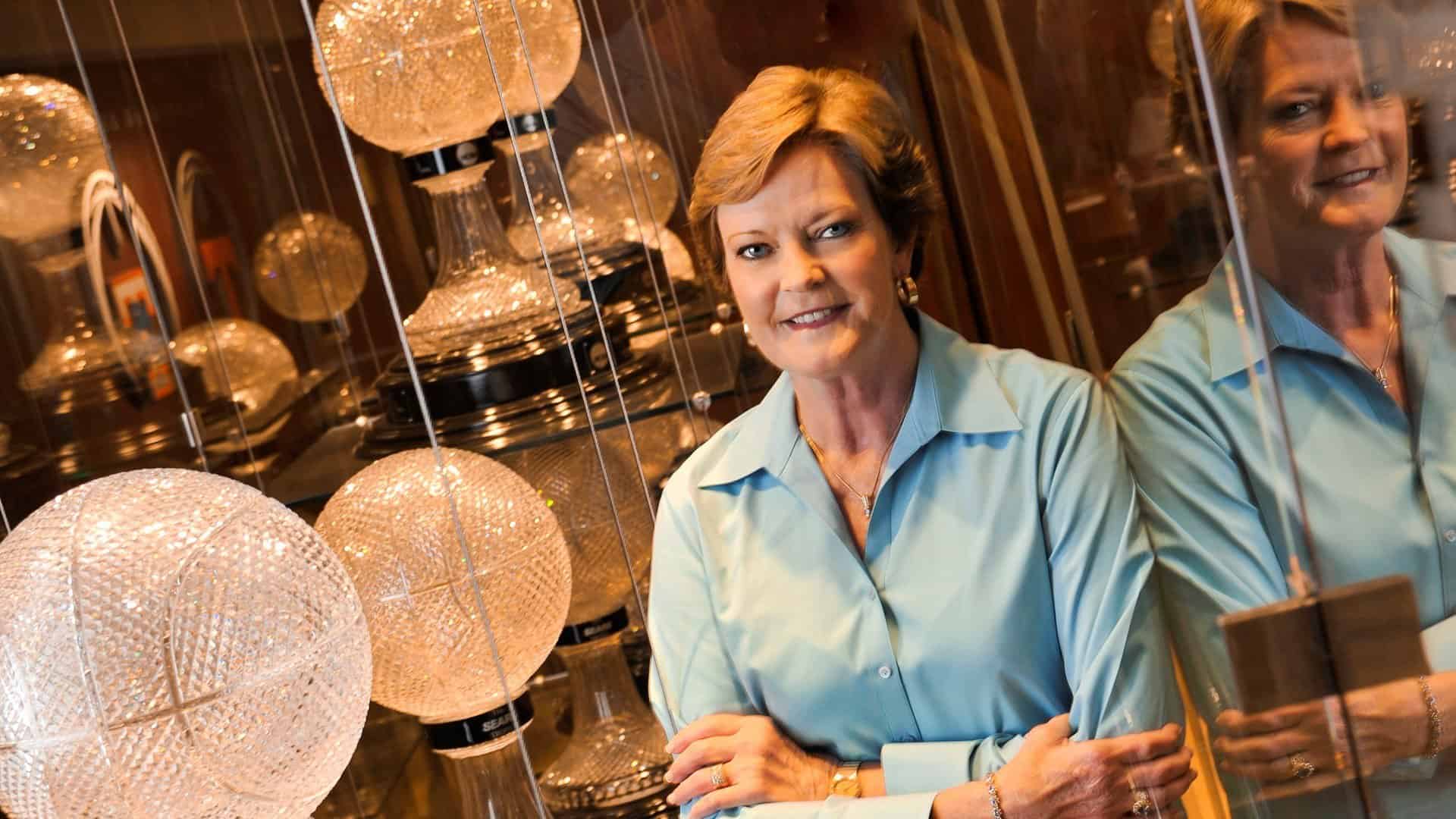 16. Yesterday was the deadline for all complaints.
17. Look for opportunities . . . not guarantees.
18. Life is what's coming . . . not what was.
19. Success is getting up one more time.
20. Now is the most interesting time of all.
21. When things go wrong … don't go with them!