B
---
Balance Sheet
The balance sheet is one of the three financial statements. The balance sheet format shows assets, liabilities, and equity. This statement shows the accounting equation where assets equal liabilities plus equity. The balance sheet is also called the statement of financial position.
---
Bear
A bear is an investor who believes a security or the entire market will go down. Bearish investors could sell an investment they believe would decrease. A bear also could take a short position in a stock to profit on the expected price decrease.
A bear believes prices will fall. A bull believes prices will rise.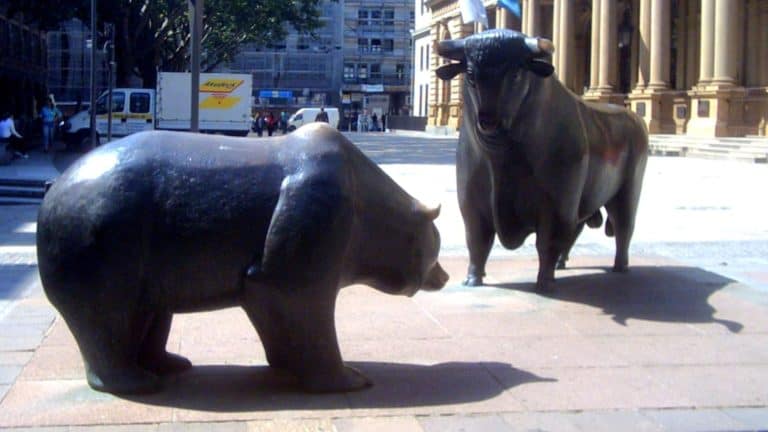 ---
Bitcoin
Bitcoin is the first and largest cryptocurrency. It is based on open source peer-to-peer (P2P) blockchain technology. It is not owned or controlled by any one entity. Bitcoin allows for low-cost worldwide payments.
In 2022, bitcoin has a circulating supply of about 19 million with a supply limit of 21 million. The all-time high for bitcoin was $69,045 in November 2021.
Bitcoin was created in 2008 by a white paper by Satoshi Nakamoto, a pseudonym for an unknown group or individual. Bitcoin first began trading in 2009.
---
Blockchain
Blockchain is a digital ledger that is publicly distributed and immutable. Transactions are recorded and verified by each member of the network in a block. Each new block is added to the preceding blocks to form a chain or a blockchain.
A notable use of blockchain technology include cryptocurrency such as bitcoin and ethereum. Other uses include supply chain management and counterfeit goods identification.
---
Breakeven Analysis
Breakeven analysis is a margin of safety calculation. The analysis estimates a company's revenues, variable costs, and fixed costs. Breakeven analysis is also called cost-volume-profit (CVP) analysis. The breakeven point is when the total costs equal total revenue. There is zero profit at the breakeven point.
---
Breakeven Point
The breakeven point is when the total revenue equals total costs. Profit is $0 at the breakeven point.

---
Bull
A bull is an investor who believes prices will rise. This could be for a single security or for the market as a whole. A bullish investor could buy the investment to profit on future price increases.
A bull believes prices will rise. A bear believes prices will decrease.
---
---
Recent Posts