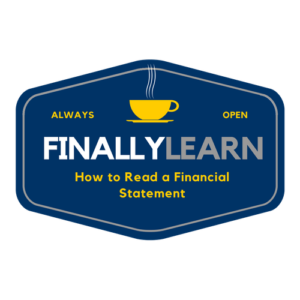 I have exciting news to share with you!
The very first Finally Learn course is coming in February. It will launch on March 31, 2018 and it is an online video course. It is called, How to Read a Financial Statement: A Survival Guide for Entrepreneurs. You can see the course here.
There is a huge discount on the course if you buy during the presale launch. So, hurry and get in the course!
It is designed for small business owners, managers, consultants, nonprofit volunteers, board members and anyone who wants to understand their business. It is great for anyone that wants to learn. No finance knowledge needed!
You will learn how to read your company's:
This course will help you finally learn your company by understanding the financial statements.
Please check it out or send it to someone you know that would be interested. Thank you!