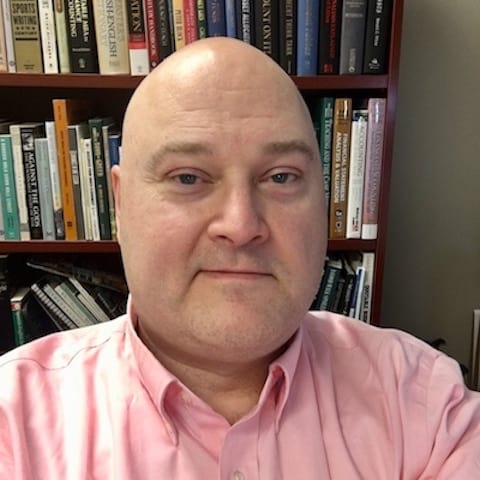 My goal is to help you learn finance skills and Excel so you can improve your financial life.
---
Hi, my name is Dr. Jeff Mankin and I have taught students financial and Excel skills for many years. I started Finally Learn to teach financial skills to everyone.
I believe that anyone can learn financial basics and Excel. You can use these skills to improve your professional and personal life.
Thanks for visiting Finally Learn.
Dr. Jeff Mankin
---
Dr. Jeff Mankin
Dr. Jeff Mankin is a professor at Lipscomb University in Nashville Tennessee. He teaches financial topics, including accounting and Excel.
---
Education
BS in Accounting Lipscomb University Nashville, Tennessee
MAcc in Accounting University of Alabama Tuscaloosa, Alabama
PhD in Accounting University of Mississippi Oxford, Mississippi
---
Financial Analysis Articles
I have published several papers about financial analysis with colleagues. They are free to download and read:
---
Jewell, J.J. and Mankin, J.A., (2011). What is Your ROA? An Investigation of the Many Formulas for Calculating Return on Assets. Academy of Educational Leadership Journal, 15 (Special Issue), 79-91, Available at SSRN:  https://ssrn.com/abstract=2155943
---
Mankin, J.A. & Jewell, J.J. (2014). A Sorry State of Affairs: The Problems with Financial Ratio Education. Academy of Educational Leadership Journal, 18(4), 195-219., Available at SSRN:  https://ssrn.com/abstract=2156558
---
Jewell, J. J. and Mankin, J. A. (2016). What is Your EPS? Issues in Computing and Interpreting Earnings Per Share. Academy of Accounting and Financial Studies Journal, 20(3), 48-61., Available at SSRN:  https://ssrn.com/abstract=2827796
---
Mankin, J.A., Jewell, J.J, & Rivas, J.A. (2017). To Improve Financial Reporting, We Need to Disclose More Relevant Information. International Journal of the Academic Business World, 11(2), 93-100., Available at SSRN:  https://ssrn.com/abstract=2982526 
---